About Us
My Story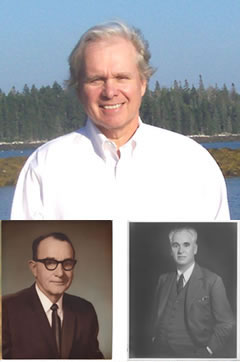 It all goes back to when I was a kid. My dad was a successful entrepreneur and independently my grandfather on my mom's side was also a successful entrepreneur. So if there ever was someone born with entrepreneurial genes, it's me.

Growing up, all aspects of business were discussed over the breakfast table, the dinner table, and beyond. So, I was indoctrinated at an early age. Looking back I think of this as entrepreneurial preschool.

Before I finished college my father and grandfather passed. Not long after graduation I launched out on my own and I've been an independent entrepreneur ever since. I've had from 12 employees to over 100. My experience spans several industries and as an owner, president, and CEO I've had "buck stops here" responsibilities in retail, manufacturing, wholesale distribution, franchising, R&D, hospitality, patent licensing, e-commerce, logistics, supply chain management, consulting and more. Each of these involved several years of experience.

I've even been hired as a CEO to turn businesses around. I've owned C-corps, LLCs, and S-corps. I've often owned and operated more than one business at a time. I've also started and run Nonprofits. I was the CEO of a not for profit cooperative and I was even the board chairman of a k-12 private school.

I've negotiated and partnered with Mom and Pop operations right up to Fortune 500 companies. I've negotiated million dollar bank loans and throughout these experiences I've witnessed hundreds of other entrepreneurs, clients, professionals, and business people. I've watched, studied and learned from their successes and failures.

I was also fortunate to have a great education that my parents never had. I have two Bachelor degrees from The George Washington University and the University of Maine, graduating magna cum laude. I have an MBA from Auburn University, and I completed advanced graduate studies at the University of New Hampshire, University of Minnesota, and most recently the School of information Studies at Syracuse University. I wrote an article that was published in the Journal of Internet Commerce and I am a member of Mensa.